India is one of the richest countries in terms of culture and heritage. Thousands of civilizations and dynasties lived on this land and left their marks on art, music, food, and languages, shaping India's culture into what it is today. Numerous places in India still hold the reflection of some old civilizations from hundreds of years ago that you can explore on a cultural tour of India.
Here are some top-rated places to discover Indian heritage and culture.
Chola Temples – Architecture at its Best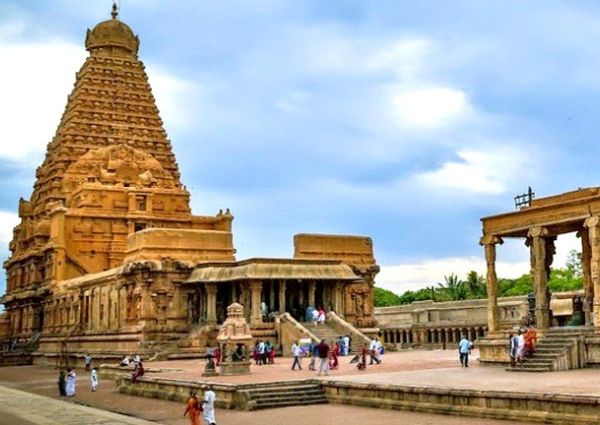 Want to witness true architectural grandeur and powerful sculptures? Chola temples in India are living examples of that!
Built in the 11th and 12th centuries by the kings of the Chola Empire, these temples stretch over South India's state of Tamil Nadu and neighboring Islands. Each temple has a fascinating story of how it came into existence.
Three of these magnificent temples are:
The Brihadisvara Temple at Thanjavur
The Brihadisvara Temple at Gangaikondacholisvaram
Airavatesvara Temple at Darasuram
Chola temples are known for their unique architecture called Dravidian or South Indian temple style. Some of their amazing features include:
The front walls have an entrance gateway in the center called Gopuram.
The shape of the main tower is called Vinama – it is like a stepped pyramid rising geometrically rather than the curved Shikhara of North Indian temples.
These temples inspire many art and engineering forms, like sculpting, painting, bronze casting, and architecture.
Bodh Gaya – The Place of Enlightenment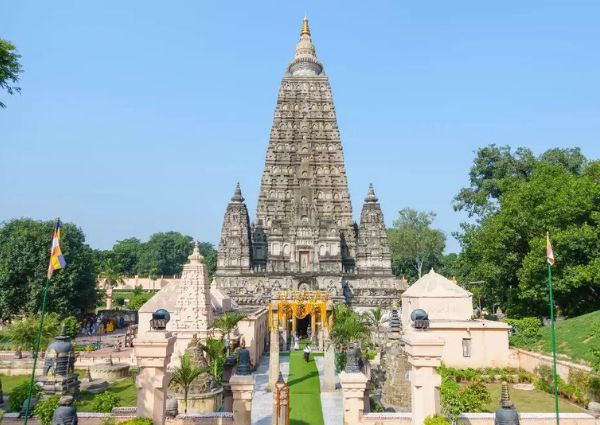 Bodh Gaya in the Bihar state of India is one of the holiest places for Buddhists. This is where Gautama Buddha is said to have attained enlightenment under a sacred tree called Pipal, Bo, or Bodhi tree.
Many Hindus and Buddhists travel to the Mahabodhi Temple Complex in the Gaya district for pilgrimage and veneration. This temple complex encompasses the following famous sites and structures worth exploring.
Grand Temple – 50-55m high
Vajrasana or the Enlightenment throne of Budhha – an ancient slab of red stone under the Bodhi tree where Buddha sat for enlightenment
The sacred Bodhi Tree
Six other sacred sites of Buddha's enlightenment surrounded by numerous Votive Stupas (distinct domelike drums that contain earthly remains of Buddha and his associates).
Ajanta-Ellora Caves – A Hub of Art, Religion & History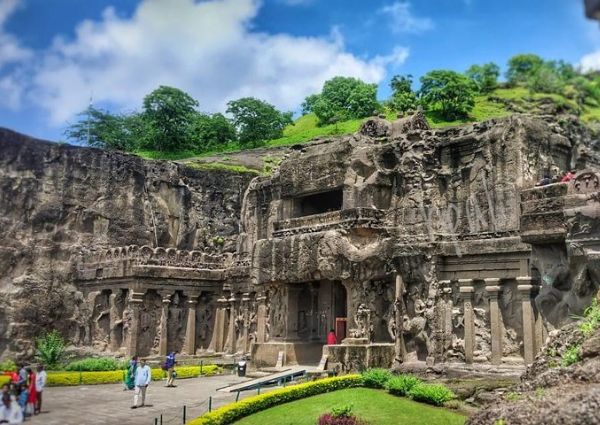 How about experiencing the fusion of art, history, and religion in exotic caves excavated out of a cliff rock? Ajanta-Ellora caves in Maharashtra is a place you shouldn't miss on a cultural tour in India.
Ajanta has 30 caves representing Buddhism. They are divided into the main categories ofchaityas (sanctuaries) and viharas (monasteries).
The first few Ajanta caves were built between the 2nd and 1st centuries B.C. The others were added to the group in the 5th and 6th centuries A.D. These caves are richly decorated with impressive paintings and scriptures depicting the life of Buddha and his teachings. They also convey stories of how people survived in ancient times without money.
The Ellora Caves, located within a short distance from Ajanta, are a group of above 100 caves, of which only 34 are open to the public. They were carved in the 6th to 9th centuries to represent religion and life through exclusive paintings and scriptures. You will also find several Hindu, Jain, and Buddhist temples reflecting the best of Indian heritage and culture here
Hampi in Karnataka – The Ruins of Temples & Forts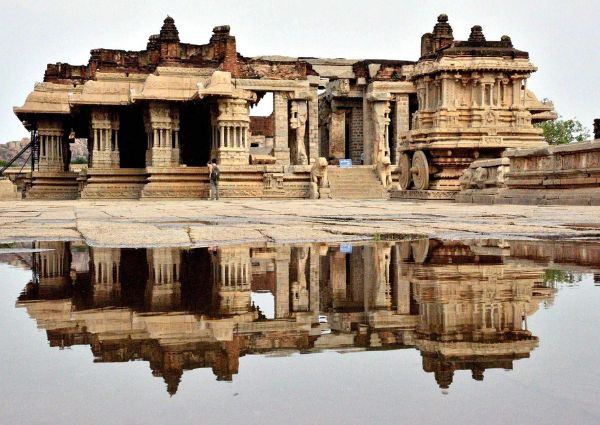 This gorgeous UNESCO World Heritage Site in Karnataka holds the ruins of temples and forts from ancient times that represent the Dravidian style of architecture.
Looking at the ruins of historical monuments, you can't help but wonder how people built such brilliant structures without advanced technology and gadgets. The most noteworthy monuments include Virupaksha Temple, Elephant stables, and Lotus Mahal.
The best time to visit Hampi is during the famous Hampi festival in November. You can enjoy various festive activities like music and dance, fireworks, and puppet shows.
Ladakh, Leh – The Land of Beauty & Culture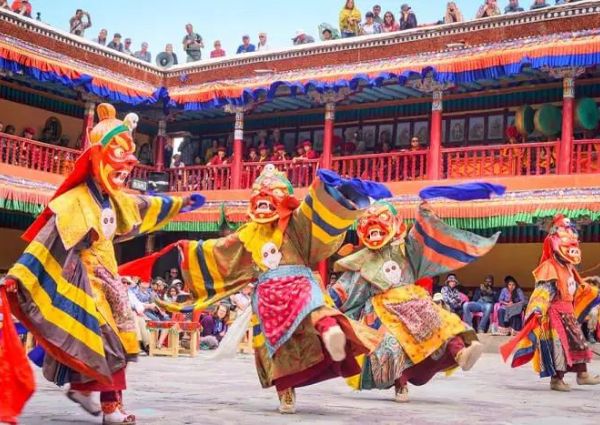 Ladakh, also known as the 'Land of High Passes,' is a barren yet beautiful region in the north Indian state of Jammu and Kashmir. The culture of this land is so unique that you might never have seen anything like it before. One of the greatest things you can experience on a cultural tour to India is the Hemis Festival.
Tourists from different countries join the celebration of Guru Rinpoche's birth anniversary in Hemis Gompa during the second week of July. The event highlights the best aspects of Ladakhi culture and traditions.
It is impressive to see everyone dressed in their finest traditional costumes and participate in cultural shows like Chaam dance, devil dance, and traditional displays of arts and handicrafts.
Ready for an Exciting Tour to India?
Excited to discover these magnificent places in India? Castle and King has got your back! We can arrange an exclusive cultural tour to India for you. Contact us for more details on how we can help you experience Indian culture and traditions at their best.