In the months of May and June, the national parks in central India present a variety of unique opportunities and challenges. It's late summer right now, when the temperatures are rising, the leaves are starting to fall, and every living thing is looking forward to the monsoon rains and reviving rains.
Most tourists prefer to visit India during the cooler months between November and January. But only some are able to travel to India at that time of year. If this is the time of year you can travel, what can you expect from a wildlife safari in central India in May and June?
To begin with, hotels and lodges should offer better rates, enabling you to splurge on a better resort and improve your whole wildlife experience. However, what about the tigers—after all, isn't that what everyone comes to see?
What is the best time to see a tiger in India?
Tiger sightings in Central India, among other sightings, significantly increase in the later part of the summer, particularly in May and June when the average temperature climbs from 40° to 45° degrees.
Deciduous trees can be found in almost all Central Indian parks. By the end of the summer, these trees had lost all of their leaves, leaving the park's trees bare. Every day, especially in the afternoons, tigers stroll down the roads leading to the waterholes, providing many fantastic sightings for tourists.
The wildlife parks typically tend to be quieter and less crowded between May and June, which is one of the reasons we really enjoy traveling during those months. More time is spent paying attention to details because there is less hurry. No matter what you choose to view—mammals, birds, or the beautiful tiger—you may take your time.
You will Get Good Deals at Lodges
The wildlife lodges have low occupancy rates in May and June as tourism declines. This is a fantastic chance to acquire lower prices and take advantage of all the lodges' amenities.
Best Tiger Safari Destination In India and Lodges
Here is the list of some of the famous tiger safari destinations and lodges:
1. Ranthambore National Park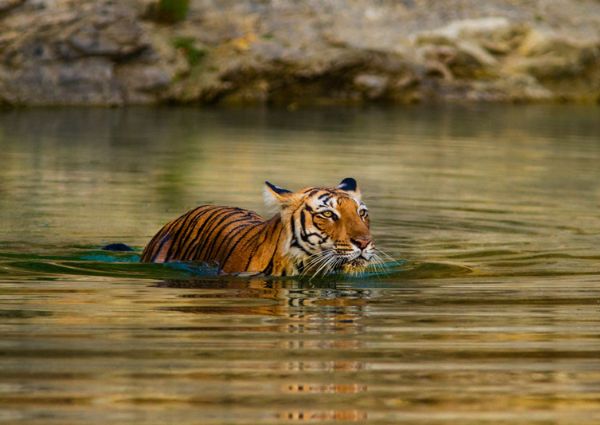 One of the biggest parks in the nation, it is well-known among wildlife photographers. This park, which was once used for hunting, is now a top tiger reserve and a place where tigers can be protected. Other noteworthy creatures to look out for in this area include sloth bears, crocodiles, leopards, Indian foxes, jungle cats, and jackals. The Bakaula area of the park, which has a deep forest and numerous watering holes, is where tigers are frequently seen.
If you want the best and most affordable place to stay then you can go for Lodge – Sujan Sherbagh.
2. Pench National Park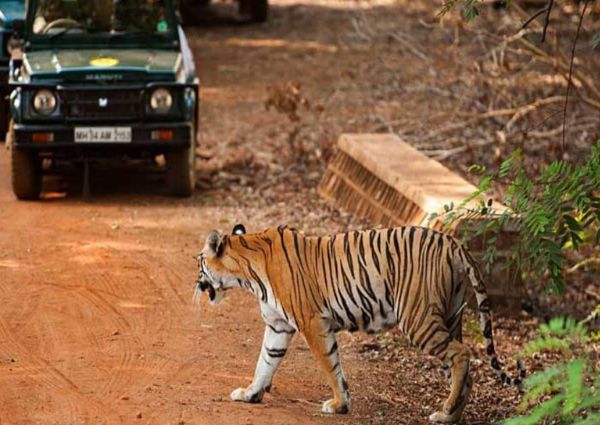 This national park spans 758 square kilometers of forested land in the center of the nation. Within its borders are 43 tigers. Typically, the best places to see tigers are near lakes. One of the best places to find different wildlife beauties is this park. Along with the royal Bengal tiger, other animals that you might see include barking deer, hyenas, Indian leopard foxes, sloth bears, wild boars, and wild dogs.
If you are planning to stay near it then Taj bagvan will be a good place to stay.
3. Bandhavgarh National Park Safari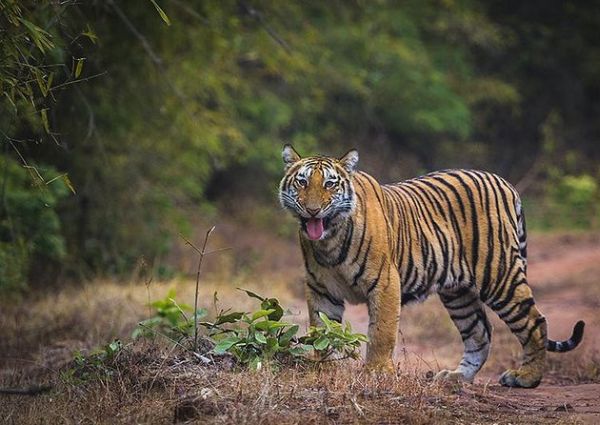 The nation's national animal can be found in the maximum density in this Madhya Pradesh wildlife sanctuary. There are about 50 tigers scattered throughout just 100 square kilometres. White tigers were another attraction in this park.
The white tiger species has not been seen in at least 50 years. Sambar, chital, wild boar, wild dogs, Indian fox, leopards, bison, blue bulls, antelope, nilgai, and other creatures can also be seen in this park. Taj mahua kothi is one of the best place to stay when you are there.
4. Kanha National Park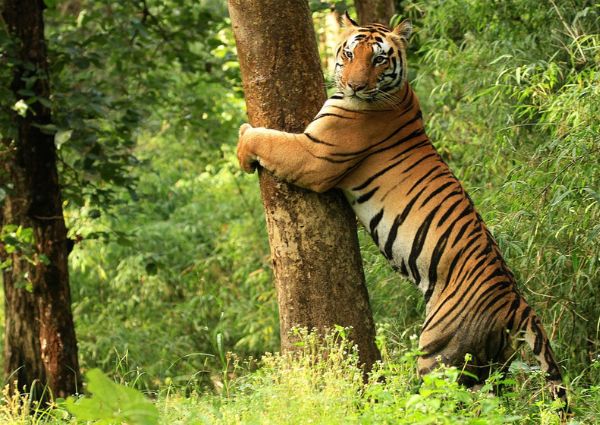 The best way to characterize this national park is as the setting for Rudyard Kipling's The Jungle Book. Due to its extensive open meadow coverage, this park has excellent visibility. Gaur, palm squirrels, striped hyenas, chinkaras, mouse deer, black bucks, jackals, porcupines, sambar, and other animals can also be seen in addition to tigers. Leaving from the park's Mukki entrance in the early morning, the elephant safari is the finest method to see tigers. You can stay at Taj banjara tola for the amazing experience.
5. Panna National Park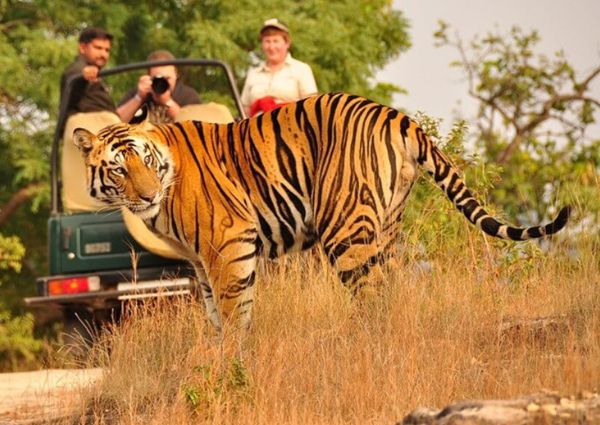 Panna National Park in Madhya Pradesh, which is situated atop the lush greenery of the Vindhyachal range, is beloved for its magnificent vistas housing a wealth of species. 543 square kilometers make up the entire reserve. It covers the Panna and Chattarpur districts. This national park's topography is covered in tiny springs of water, drawing both visitors and local fauna. Taj paushangarh is one of most people's favorite places to stay for a better experience.
6. Tadoba National Park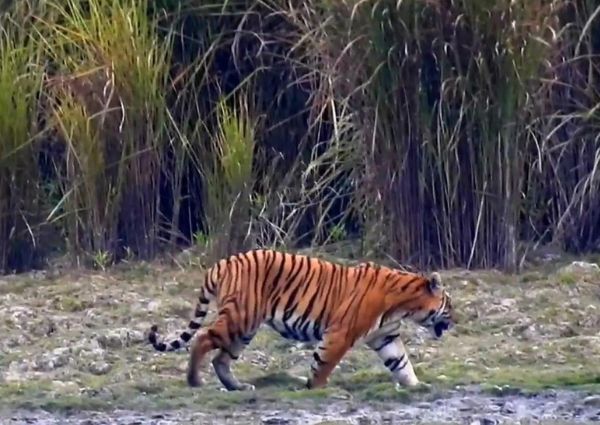 The largest and most historic park in Maharashtra is Tadoba. Tiger sightings from open-air gypsies are legendary in this park. The Mohurli Gate or the Kolara Gate, which are the two entrance gates, is where safaris begin. In addition to tigers, the park is well known for its other animals, including small Indian civets, wolf spiders, crocodiles, barking deer, Indian leopards, nilgai, sloth bears, and more.
The Mohurli gate area is the finest place to see tigers. In this area, there are also excellent lodging options. Don't worry about where to stay because Savsara jungle lodge is known to best place to stay during your visit.
7. Jim Corbett National Park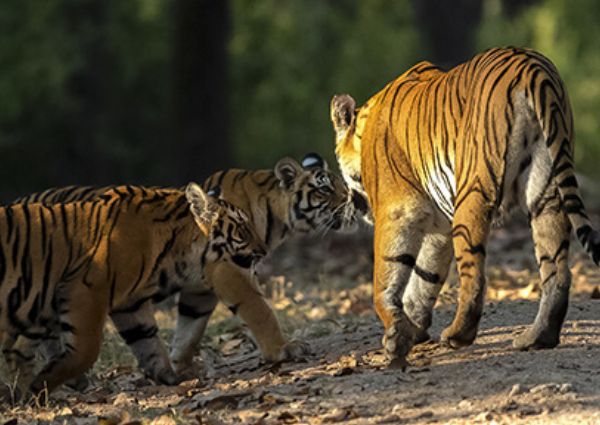 One of the most prominent and historic national parks in the nation is this one. This park, which is situated on the imposing foothills of the Himalayas, has a diversified topography that is ideal for a variety of creatures to thrive.
In addition to tigers, other popular creatures to see in this park include sloth bears, gorals, fishing cats, leopards, chitals, and barking deer. The eastern region of the park, Bijrani, is the finest place to see tigers. From the top of watchtowers in Dhikala and other areas, you can also choose to have a bird's-eye view of the park in order to see tigers. If you are thinking about staying there then you must check out Taj hideaway.