Do you know South India is completely different from the North? Everything about this part of India is unique, from food and languages to festivals and dances. A South India tour deserves to top travel wish lists of people wanting to relish an exciting fusion of wonders, colors, history, and culture.
But what exactly does this culturally vibrant and diverse land offer? Read on to discover more.
Discovering the Beauty of South Indian Temples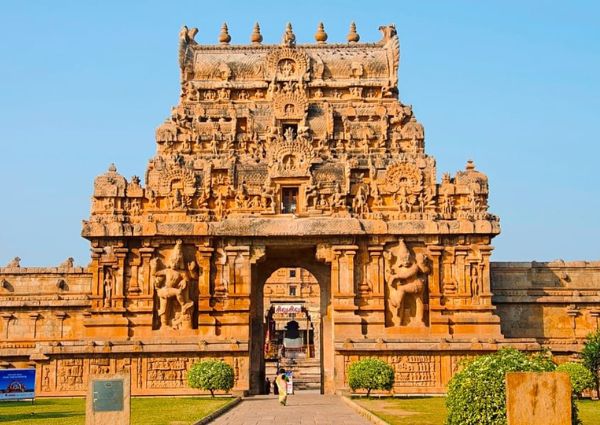 South India is most famous for its exquisitely-designed temples, each reflecting the splendor of multiple dynasties that ruled this land and left their mark. Their magnificent spires, chambers, and towers leave visitors in awe at first glance. Tamil Nadu, a state in South India known as the land of temples, has exotic temples scattered across the state, some even as old as 800 years.
To name a few, the 8th Century temple of Kailasanathar in Kanchipuram and the Meenakshi temple in Madurai are spectacular feats of art worth exploring.
Another shining example is the Nataraja temple in Chidambaram (Cuddalore), dedicated to Nataraja, the Lord of Dance. A renowned Indian dance form called 'Bharatnatyam' comes from this place.
You can also find such noteworthy temples in the beautiful states of Kerala and Karnataka. Some of these temples have made their way to UNESCO'S list of heritage sites, thanks to their exclusive architecture and culture – the most popular ones being Mahabalipuram temples and Brihadisvara Temple of Thanjavur in Tamil Nadu.
Enjoying Houseboat Bliss in Kerala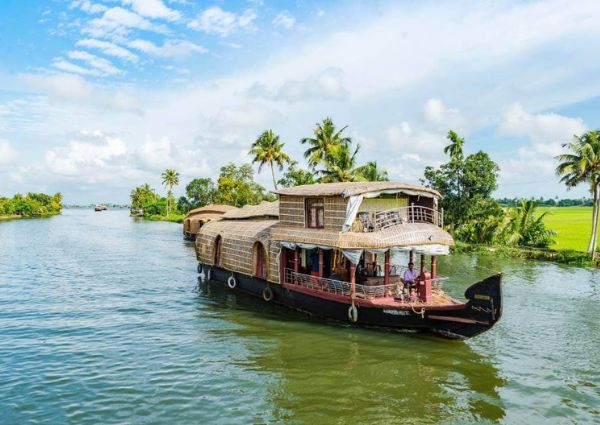 The best part of a South India tour is Kerala's houseboats.
Ever had the experience of chilling in a houseboat? If not, imagine yourself relaxing in a house built on a boat that gently sways on undulating reserves of freshwater lakes and lagoons! South India's beautiful Kerala region is full of house-boating spots like Lake Vembanad or Kumarakom.
In these exotic houseboats, you can enjoy the serene view as the soft breeze ruffles your hair or fish in the pristine waters. Even better is the experience of Ayurvedic treatment in the houseboat while it drifts in the backwaters smoothly. Also, you can watch annual snake boat races in Alleppey, where up to 100 local rowers race in long canoe-type boats.
Experiencing Wildlife in South Indian National Parks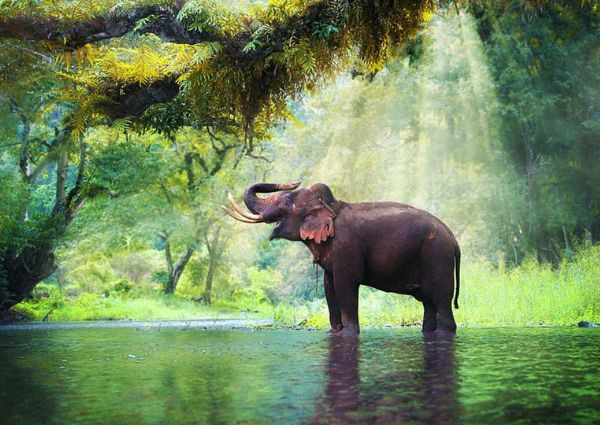 South Indian safaris are a must-try experience for all nature and animal lovers!
These massively deep South Indian wildlife reserves are super-rich in flora and fauna. Tourists have a high chance of spotting unique species of mammals, reptiles, and birds in those beautiful jungles.
To refresh your connection with nature, you can observe these animals roaming by the roadside, resting near the waterholes, or sleeping peacefully.
Firstly, Bandipur National Park is part of India's first and only biosphere reserve in Western Ghats's Nilgiri Mountains spread across Karnataka, Tamil Nadu, and Kerala. Visit this exotic jungle to see tigers lurk behind the bushes, wild boars grunt in excitement, and deer graze grass in large herds.
The biosphere reserve also includes Mudumalai, Karimpuzha, Nagarhole, Silent Valley National Park, Aralam Wildlife Sanctuary, Mukurthi, Wayanad, and Sathyamangalam wildlife sanctuaries.
Mudumalai, meaning ancient forest, is a tiger reserve on the northwestern side of Nilgiri hills. No words are enough to justify this jungle's scenic beauty featuring mahogany, bamboo, sandalwood trees, and a diverse range of animals, especially tigers and elephants.
Pack your bags right away to witness the South Indian wilderness yourself!
Exploring the Golden Beaches of South India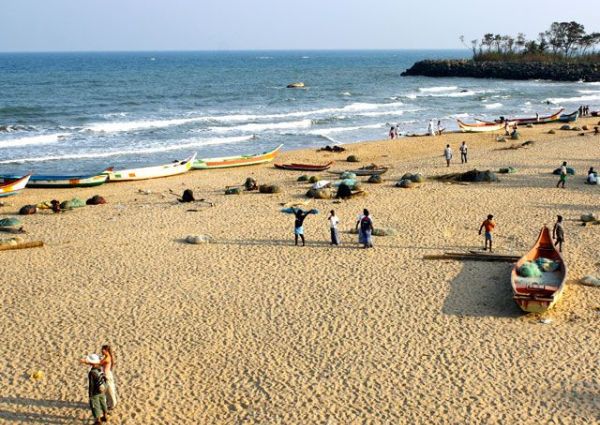 A vacation without beaches seems incomplete, especially when the beaches are as alluring as the South Indian ones.
Whether it's Kudle beach in Karnataka or Alleppey Beach in Kerala, the golden sand and pristine waters relax your mind, body, and soul like never before. You can enjoy picturesque sunsets and sunrises or unwind with a stroll in the soft, smooth sand at any time.
Want to experience how serene the South Indian beaches get at night? Try camping in the shacks and bamboo huts and listen to the sound of the waves crashing at the shore.
If you are an adventure-lover, these beaches also facilitate a wide variety of water sports and activities, like horse and camel rides, jet-skiing, boating, kayaking, etc.
To conclude, South Indian beaches have something for everyone – adventure lovers, people who love solitude, and nature enthusiasts.
With so many places to explore and adventures to experience, it might be challenging to plan an ideal South India Tour. But don't worry; our travel guides at Castle and King know South India by heart and can plan and execute a luxury South India tour for you – a trip you will cherish forever.