Nature has always been kind and benign to nurture, tutor and protect us and loving nature in return will always make us rich beyond measure. Each being whether large or small plays a big part in maintaining a healthy, balanced ecosystem, the very building blocks of earth, our living planet, our home. We must be grateful for whatever nature has given us, we all should be eager to save and protect our nature and return back what it deserves. Every animal was created by almighty to serve a purpose and are there to teach the way of life as there is a wealth of knowledge that is openly accessible in nature. Protecting and conserving wildlife is only possible by the love of compassionate hearts and this is best understood by tourists who have a keen interest in watching wildlife including animals and birds.
Wild Life of India
The Indian subcontinent is gifted with the most wide-ranging geographical divisions and climatic variations and this diverse landscape and climatic conditions serve as natural habitats to an enormous variety of flora and fauna. India is a paradise for wildlife safaris and has 370 Wildlife Sanctuaries and 54 National Parks. These are established all over India with the objective of protecting and securing the future of endangered species in their natural environments. The best of which are Ranthambore, Kanha, Bandhavgarh, Jim Corbett, Bharatpur, and Kaziranga. Castle and King customize the luxury tour packages according to your choices giving the mix of both urban and rural travel around with the excursion to the wilderness.
A Magnificent Trip to Bandhavgarh 
Bandhavgarh National Park also known for the Royal Bengal Tigers is located in the heart of the Umaria district in Madhya Pradesh and is one of the top wildlife sanctuaries in India. The park is famous for being the natural habitat of the White Tigers and other wildlife attractions here are Leopards, types of Deer and Panthers. The park has the highest density of Bengal Tiger in the world. The lush greenery between steep ridges and open meadows, amidst the calmness of the forest region buzzing barely with the chirping of birds, is an incredible natural abode spreading to 400 sq km with a core area of 105 sq km. In the south of the park are the remains of the ancient Bandhavgarh Fort. The nearest airport is in Jabalpur, around 164 km away.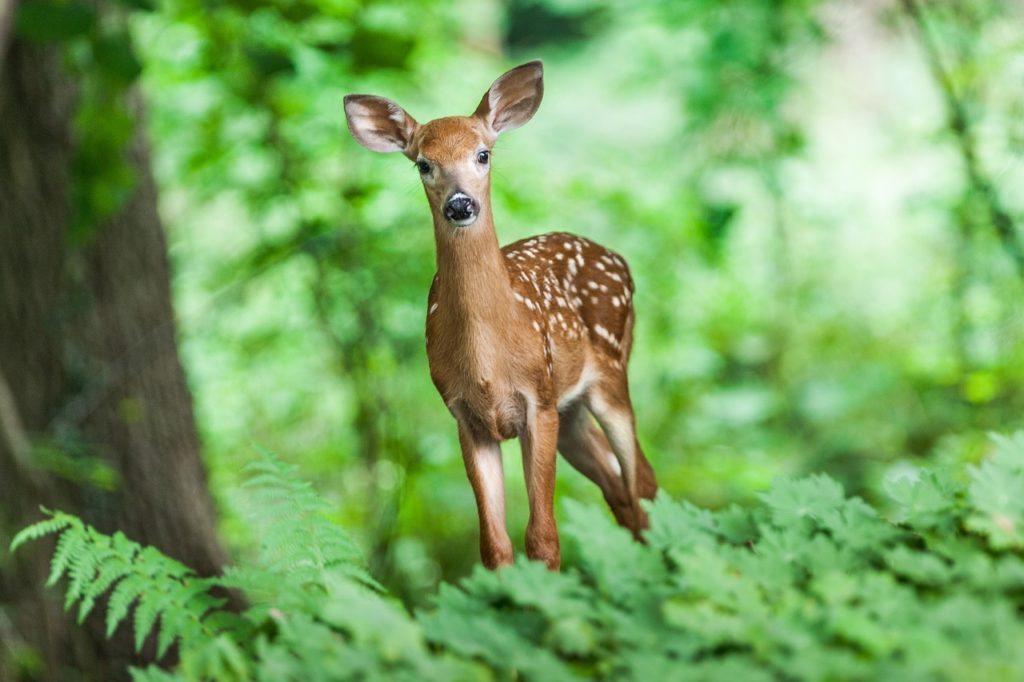 Inspiration for Jungle Book "Kanha National Park"
Kanha National Park spread across 940 sq km is one of the largest parks and a vast expanse of forest in the central Indian state of Madhya Pradesh. The nearest airport is Jabalpur airport around 170 km. It is one of the tiger reserves of India and majestic royal Bengal tigers are found in good numbers along with leopards, blackbuck, sambhar, chital, swamp deer, jackal, and wild pig. The Park is respected globally for saving the swamp deer (Barasingha) from near extinction. Animals often gather at the watering holes of Sondar Tank and Babathenga Tank. Kanha National Park is one of the well maintained and most picturesque wildlife reserves in Asia and National Geographic's award-winning 'Land of the Tigers' was shot here. The park also has a museum that depicts the activities with the park and also the surrounding tribal culture. https://castleandking.com/tour/18-days-fascinating-tigers-of-india/
Paradise of Tigers
The magical landscape of Corbett is well known and fabled for its tiger richness and no surprise calling it a paradise of Tigers. Jim Corbett National Park named after a well-known hunter and naturalist Jim Corbett was the first to come under the Project Tiger initiative. It is legendary for its tiger richness and is the oldest and most prestigious National Park. It is located in the Nainital district of Uttarakhand. The park comprises of awe-inspiring landscapes hills, grasslands, riverine belts, and a large lake. It has an abundance of wildlife including royal Bengal tiger, leopards, jungle cat, sambar deer, hog deer, chital, sloth bear, black bear, elephant, and many more. Corbett is also a haven for bird watchers. It is home to more than 650 species of residents and migratory birds. The park spans to an area of 520 sq km and is amongst the few reserves to allow overnight stay in the resorts inside the park amidst nature.
Wildlife photographer's dream: Ranthambore National park
Ranthambore National Park is one of the tiger reserves in the country, quite popular amongst wildlife lovers and is the largest national park in Northern India. The park is located 14 km away from Sawai Madhopur, and is about 130 km away from Jaipur, Rajasthan. Ranthambore National Park is a famous tiger spotting zone and other wildlife attractions include Sambar deer, leopard, hyena, wild boar, etc. The park is named after the historic Ranthambore fortress which is within the premises and spans to an area of 392 sq km and is a great place to enjoy jungle safari and jeep safari.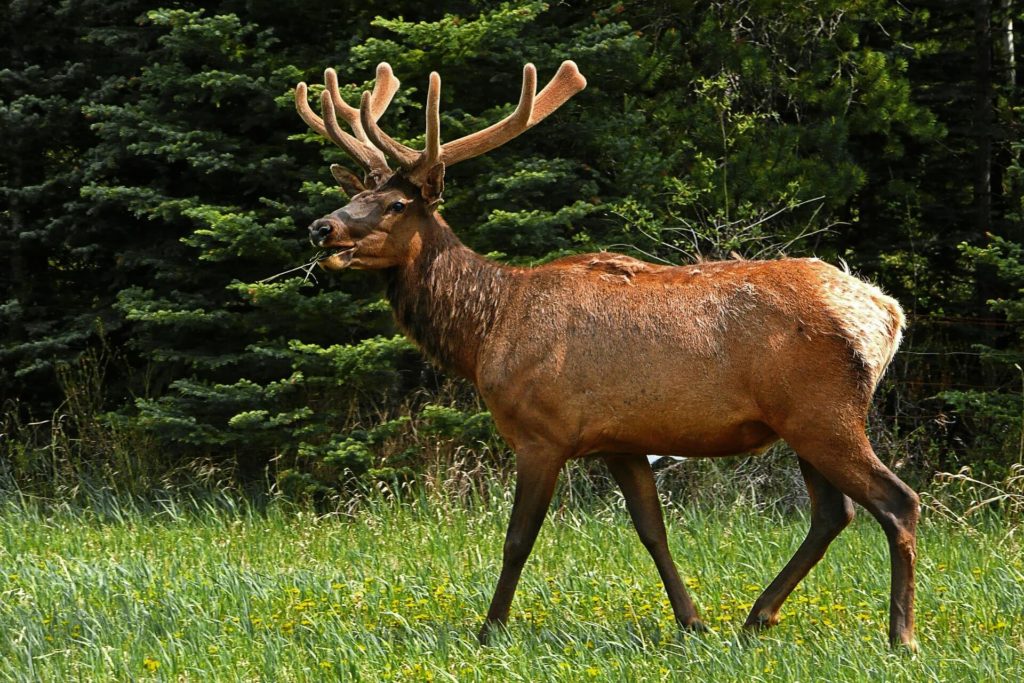 The visit to Ranthambore Park can be combined with Bandhavgarh and Kanha or to Jim Corbett, Bharatpur Bird Sanctuary and a trip to Jaipur. Castle and King are experts in putting together exciting wildlife safaris in India and providing stunning and luxurious camp stay depending upon your choices and interests from romantic camps in less-trodden corners to lavish stays in family-friendly resorts. More details in the link
https://castleandking.com/tour/15-days-mystical-india-tour-with-wildlife/
https://castleandking.com/tour/15-days-north-india-birding-and-tiger-tour/
A National Park Which Is Famous as One of Asia's Finest Birding Areas
Keoladeo National Park or Keoladeo Ghana National Park is formerly known as the Bharatpur Bird Sanctuary is in Bharatpur, Rajasthan and is a famous avifauna sanctuary that is known for nesting of resident birds and visiting migratory birds including water birds, especially during the winter and hibernal season. The sanctuary is one of the richest bird areas in the world and thousands of rare and highly endangered species such as the Siberian Crane and migratory waterfowl visit the park. The sanctuary was created 250 years ago and is named after an old Hindu Keoladeo temple dedicated to Lord Shiva within its boundaries. It comes under the World Heritage Site. It is also a major tourist center with scores of ornithologists arriving here in the hibernal season.
The Land of One-Horned Rhinos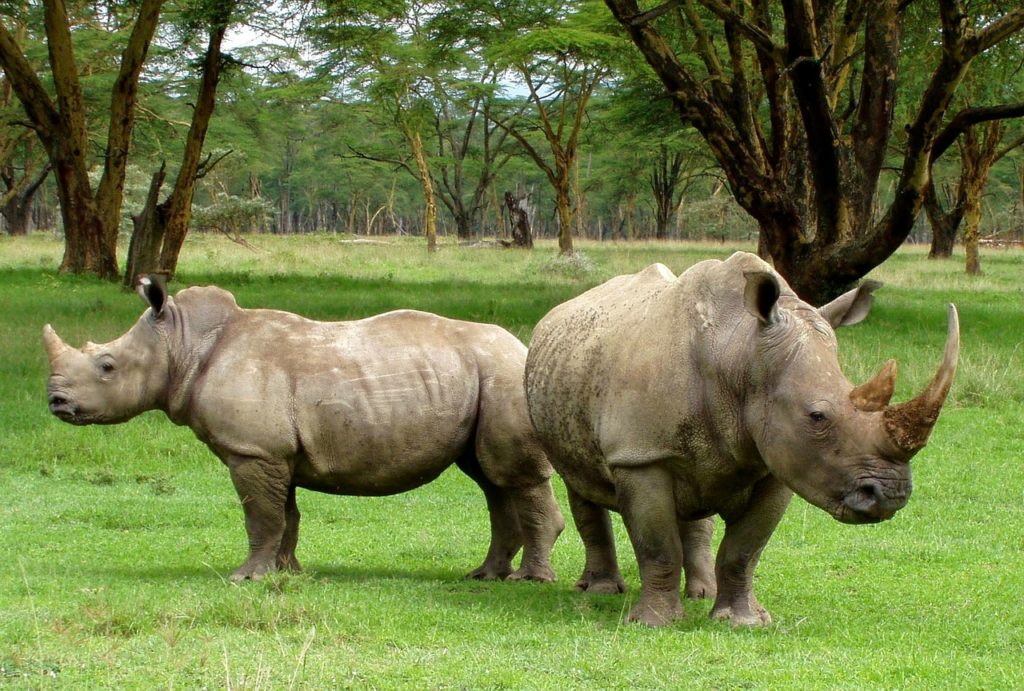 Kaziranga National Park is a habitat for different wildlife creatures and 1000s of bird species. Spread across the floodplains of the mighty Brahmaputra River, the park is located on the edge of the Eastern Himalayan biodiversity hotspots – Golaghat and Nagaon district in the northeast state of Assam. Stay in Assam gives a break from the hustle and bustle of the city life, it is truly a nature lovers' paradise and quite popular for tea plantations. Kaziranga National Park with an area of 430 sq km is one of the most sought after wildlife holiday destinations. The park is known for wildlife conservation initiatives and has successfully managed to grow the population of one-horned rhinoceros; it is home to more than 2200 one-horned rhinoceros, an endangered species. The park was declared as Tiger Reserve in 2006 and is also home to elephant, wild water buffalo, and swamp deer. The vast expanse of tall elephant grass meadows, swampy lagoons, marshland, dense broadleaf forests and the flowing of Brahmaputra River makes the place haven for wildness excursions and nature lovers. The park is recognized as an important Bird Area for the conservation of avifaunal species and is visited by many rare migratory birds like grey pelicans roost, white-fronted goose, ferruginous duck, black-necked stork, and Asian Openbill stork from Central Asia during the winter season.
The excursion to Kaziranga National Park can be combined with Brahmaputra Cruise, visit Majuli, the largest river island in the world and Golden Triangle Tour, more details in the link https://castleandking.com/tour/brahmaputra-cruise-with-golden-triangle-tour/
Be adventurous, courageous and take a plunge in being exploratory, the wilderness of diverse geographical spheres of India.