Agra, Jaipur, and New Delhi are connected by a tourist route in India known as the "Golden Triangle." The name "Golden Triangle" refers to the map shape that the three states of India: Delhi, Uttar Pradesh, and Rajasthan make.
The journey of the golden triangle tour often begin in Delhi and proceed from there to Agra, where the Taj Mahal is located, then west towards Jaipur. The majority of golden triangle tour operators typically offer the option to travel by coach or privately.
If you are planning to visit the golden triangle tour by road, then the circuit is roughly 720 kilometers long. It may take between 4 to 6 hours to drive each journey. Additionally, you can also take advantage of the Shatabdi express train to experience the golden triangle tour by train  that connects New Delhi with Jaipur and Agra.
Dear Customers, if you are intending to visit India for the first time and want to experience the  diverse Indian culture the there is no better option than the Golden Triangle Tour – Covering Delhi, Agra, and Jaipur. The most popular travel route in India is the Golden Triangle Tour itinerary.
This fantastic Golden Triangle Tour Itinerary includes visits to the three classic Indian cities of Delhi, Agra, and Jaipur. Each of these locations is full of beauty, majesty, and history.
Here is everything you need to know about the Golden Triangle Tour Cities
Delhi – The Political capital of India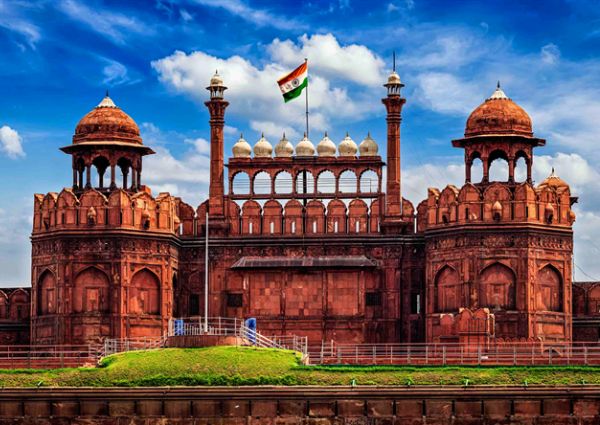 Since its appearance as Indraprastha, the capital of the Pandava rulers, in the ancient Indian epic The Mahabharata, the city has had numerous reincarnations. Modern Delhi reflects the many hues and tastes of India's eclectic makeup, making it a location where you can discover inspiration, wonder, curiosity, and impression at every step.
The India Gate, Red Fort, Jama Masjid, Chandni Chowk, Qutub Minar, Jantar-Mantar, Laxmi Narayan Temple, Akshardham Temple, Bahai Temple, and many more are just a few of the sights in Delhi that are worth seeing in your golden triangle tour package.
The city's old and new elements harmoniously coexist. From the colonial pillars of Connaught Place to the alleyways of Chandni Chowk and the malls of South Extension, you can find a wide range of activities here. For dining, shopping, and sightseeing, Delhi is a paradise.
Agra- Yamuna River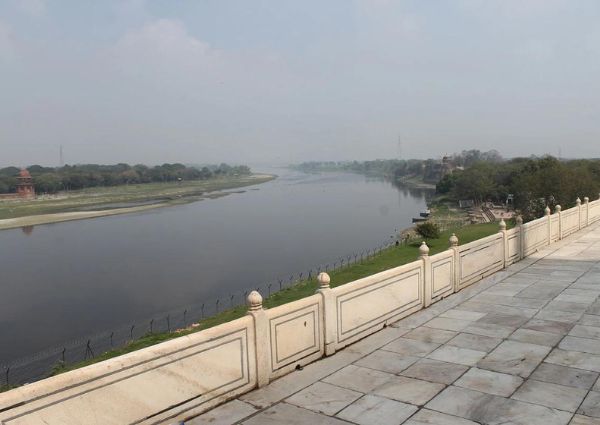 The Taj Mahal, the Agra Fort, and Fatehpur Sikri are just a few of the magnificent Mughal-era structures in this city, which achieved prominence as the Mughal capital from 1526 to 1658.
Jaipur – The Picturesque capital of Rajasthan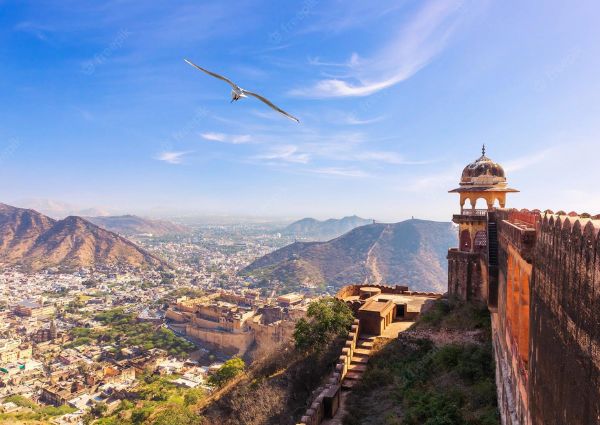 For its beautifully maintained gardens and parks, intriguing monuments, and spectacular heritage hotels that were once the homes of Maharajas, Jaipur—the first India's planned city—deserves acclaim.
The Amber Fort, City Palace, Jantar-Mantar, Hawa Mahal, the ambling camels, and the smiling people in variously colored clothing are all sights that will stick in your memory from your golden triangle trip to the pink city.
You have a once-in-a-lifetime chance to appreciate the people, culture, and food of India while experiencing the splendor of the Mughals and Maharajas in these three cities.
So, immerse yourself in Delhi's urban environment, Agra's romanticism, and Jaipur's imperialism as you simultaneously view the world through the lenses of three different civilizations.
Most Attractive Places to visit in Golden Triangle India:
Delhi: India Gate War Memorial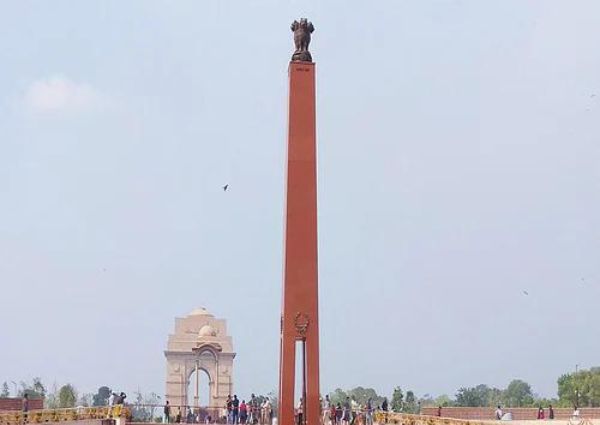 If you are confused from where to start your golden triangle tour journey then India Gate War Memorial is the best place to start. To remember the Indian troops who lost their lives fighting in World War I, the "Arc-de-Triomphe" was built in their honor. The Amar Jawan Jyoti, which translates as "the perpetual light," was later built to remind the nation of the sacrifices done by our troops.
This 42 m high memorial is surrounded by a vast expanse of well-kept, lush green grass and orderly rows of trees that will definitely provide you a peaceful experience.
Delhi: Epitomes of Power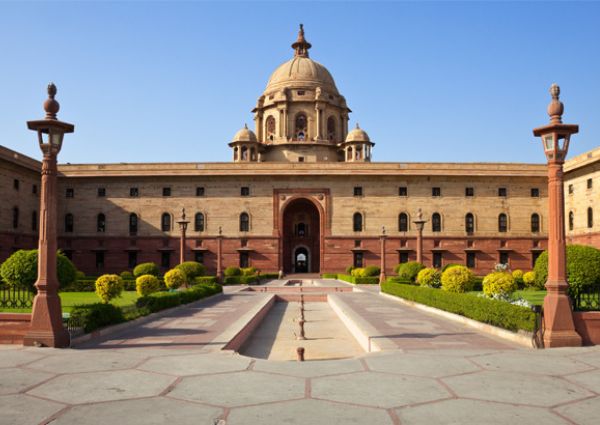 A common stop on the Golden Triangle tour is one of New Delhi's political hotspots, where daily crucial legislative and administrative decisions are made. These include the Secretariat Building, Rashtrapati Bhavan, and the Parliamentary Building.
Delhi: Qawwali night at Hazrat Nizamuddin Dargah
If you want to do something special and distinctive in Delhi, spend the evening of your golden triangle tour at the Hazrat Nizamuddin Dargah in the Nizamuddin West neighborhood taking in the soul-stirring Qawwali sessions
Agra: Taj Mahal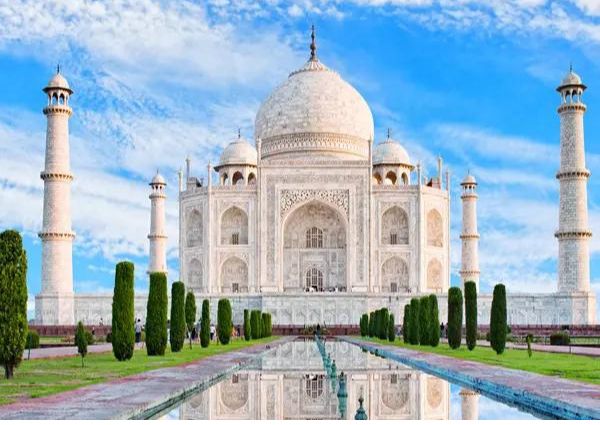 The Taj Mahal was built in 1648 as a loving memorial to Shah Jahan, the Mughal Emperor's wife Mumtaz Mahal. When the emperor died he himself was also buried there next to her. Taj Mahal has been India's best tourist place for years therefore it can't be ignored in the golden triangle tour. Taj Mahal is one of the Seven Wonders of the World and one of the most well-known UNESCO World Heritage Sites. Therefore in your journey of Delhi Jaipur Agra golden triangle don't forget to visit the Taj Mahal.
Agra: Bank of Yamuna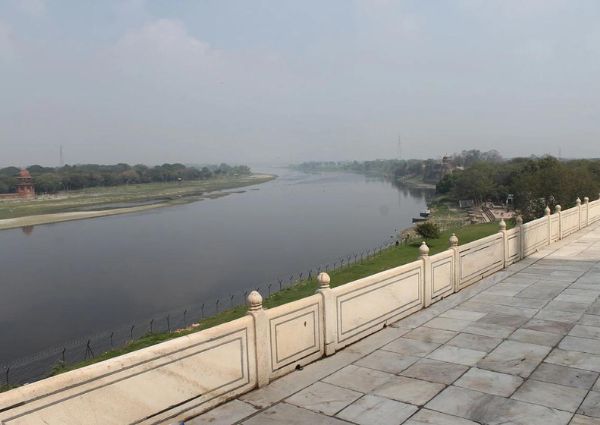 Few people are aware that there are other ways to pass the time while enjoying magnificent, breathtaking views of the Taj Mahal. Travelers have easy access to the banks of the tranquil Yamuna river from the road next to the Agra Fort, where they may take in wonderful, tranquil views of this beauty.
Agra: Agra Fort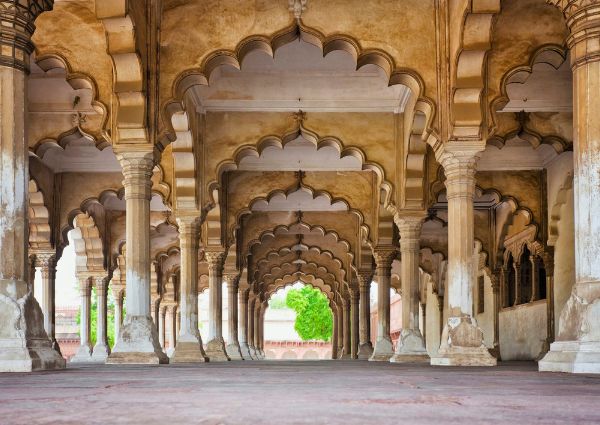 This walled city is separated by only 2.5 miles from its sister structure, the Taj. One of the most popular tourist destinations in Agra is the Agra Fort, which features a maze-like structure, high-rising walls, a remarkable combination of red sandstone and white marble work, and an unequaled royal demeanor.
Jaipur: Amber Fort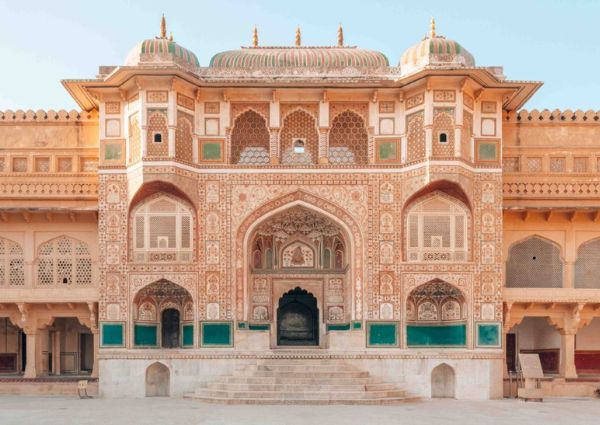 The Amber (or Amer) Fort is another impressive UNESCO World Heritage Site you'll see on this Golden Triangle Delhi Agra Jaipur itinerary. It has gorgeous exteriors of red and white sandstone that wonderfully complement its majestic position atop a tiny hill. This supposedly old fort hides just as many magnificent treasures inside its walls as it does a regal bearing and numerous battle wounds on the outside.
Jaipur: Exploring Pink City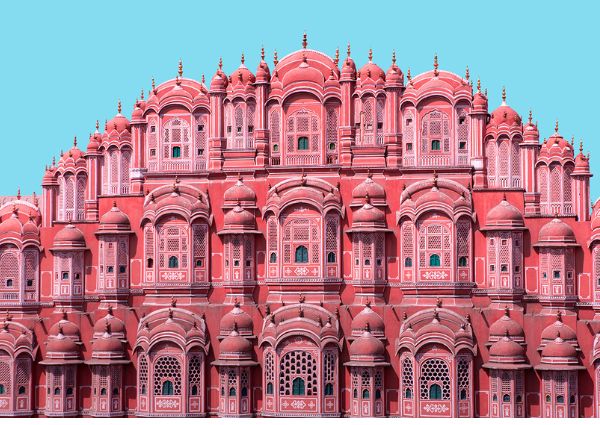 The Maharajas and kings left us with several forts, palaces, and historical sites in Jaipur, which now gleam like pearls in the cityscape. They serve as vital memories of our illustrious past in addition to drawing in millions of tourists each year!
Jaipur: Shopping in the streets of Johari Bazaar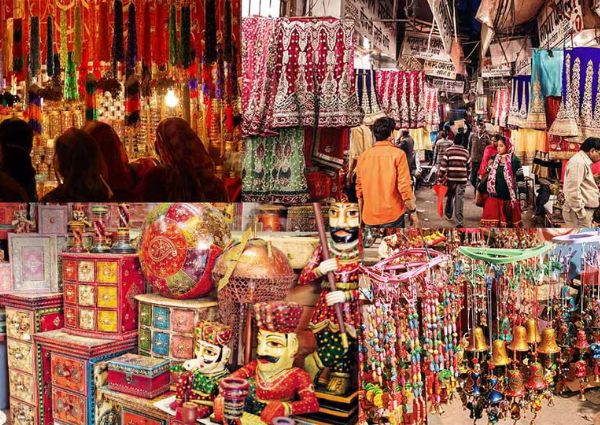 Visiting Shopping in Jaipur is one of the many enjoyable activities to do in your golden triangle tour. One can purchase Rajasthani puppets, a pair of cloth dolls dressed in traditional garb, as well as traditional home décor composed of tiny glass pieces painted indigo blue, red, and green.
Jaipur: Chokhi Dhani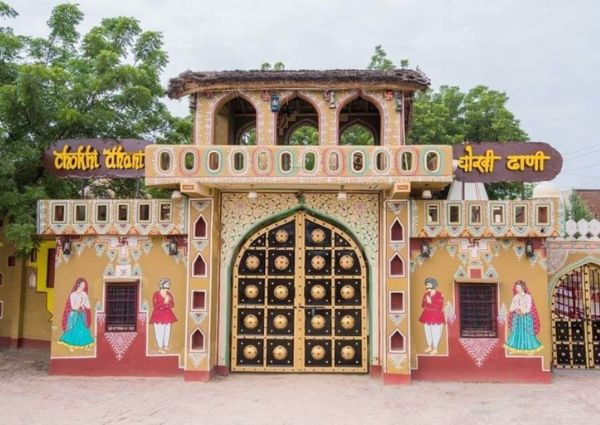 Chokhi Dhani is an all-inclusive package that aims to preserve the heritage and art of Rajasthan and introduces visitors to the state's rich traditions, traditional village life, and unrivaled hospitality.
It attempts to provide people with a genuine sense of a hamlet in a natural setting by being located on the outskirts of the city. Within a gorgeously decorated hamlet, the location is jam-packed with traditional folk dance and singing, camel and elephant rides, magic performances, puppet shows, pottery making, palmistry, and tarot card reading, as well as outdoor games, a small temple, and a dining area serving a huge, mouthwatering thali of traditional Rajasthani cuisine.